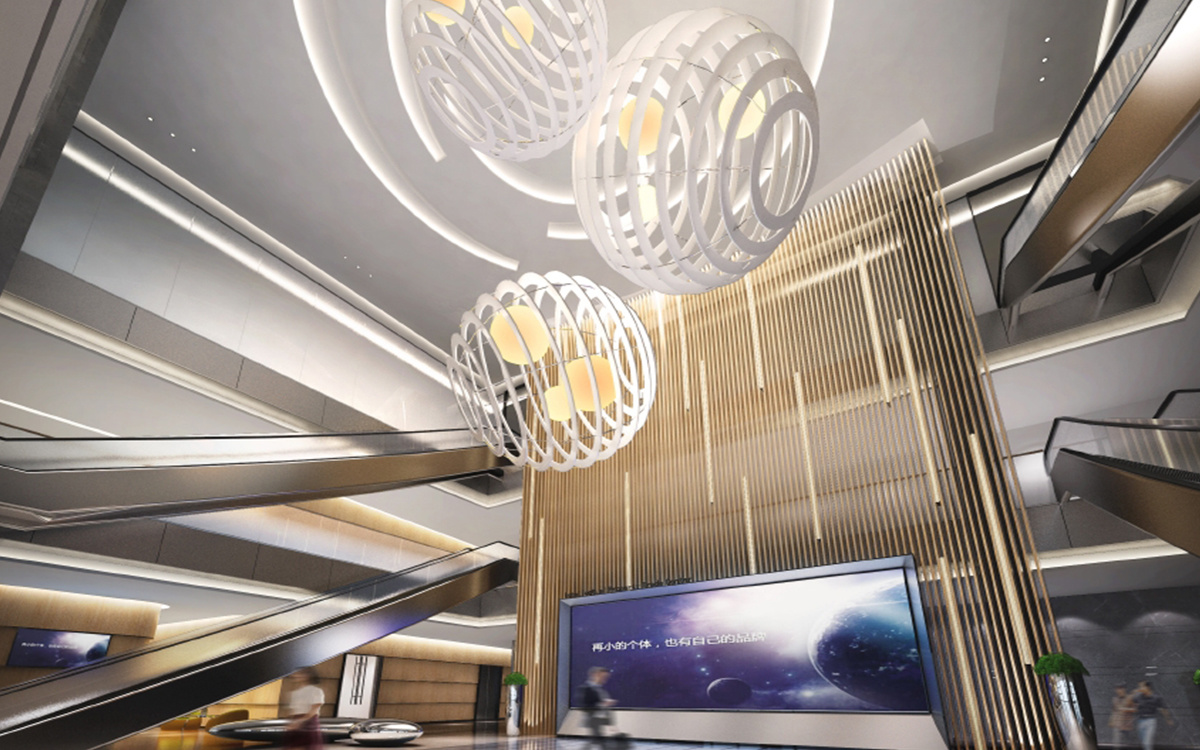 Guangzhou XX Network Technology Co., Ltd.
Design analysis The original building space is regular and angular, and it needs to be changed in the office design. We use a variety of "circles" to soften the "square" of the building, and interpret the technology and sharing of the enterprise through a free and open liquidity space. Culturality also strengthens the communication and interaction between people and space and between people, making space rich in life, human touch and affinity, thus inspiring everyone's work enthusiasm and creative inspiration, while corporate culture is also inadvertently revealed in the space. Spread and construct a spatial language that is specific to you. Project information Customer Name: Guangzhou XX Network Technology Co., Ltd. Project area: 8950 flat Project duration: 120 days Project address: Science Avenue, Guangzhou Science City Customer introduction Guangzhou XX Network Technology Co., Ltd. is an innovative and entrepreneurial resource sharing service platform. The business covers the creation and protection of intellectual property rights such as trademarks, patents and copyrights, as well as the sale, licensing and cooperation of intellectual property rights. It is a one-stop service platform for intellectual property from ownership to transaction.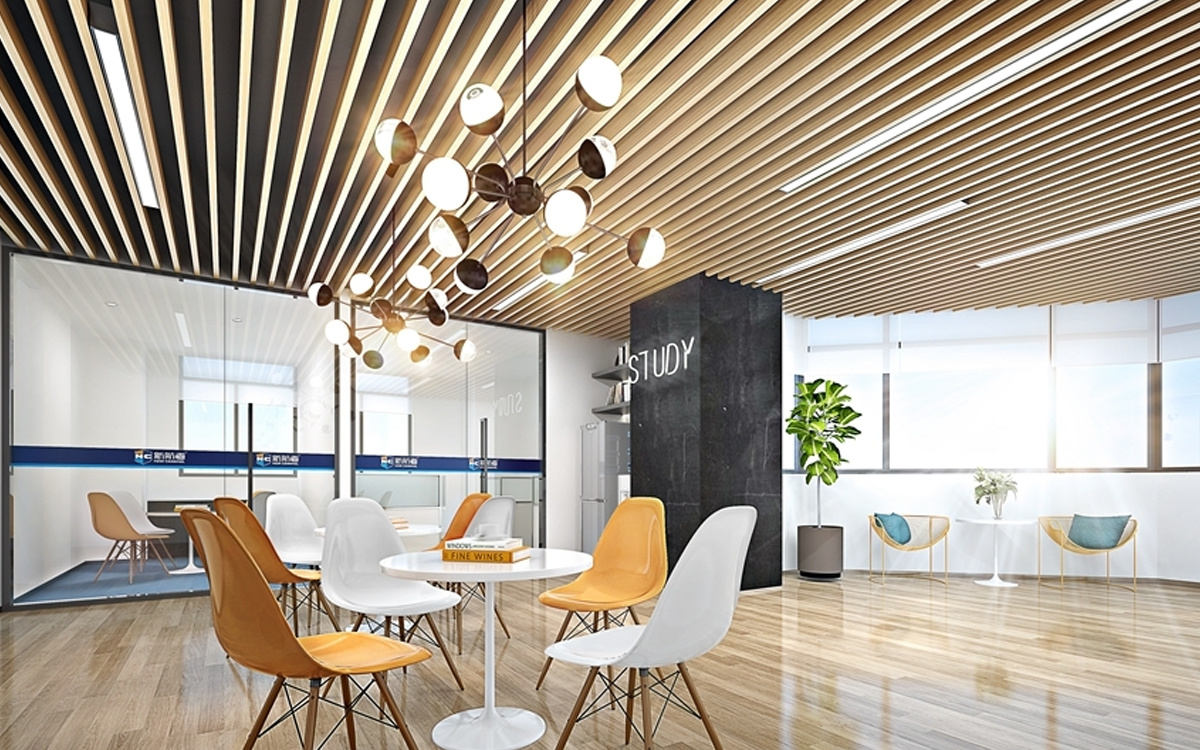 Enhance the beauty - near the thousand flat office design
Design analysis The new campus is located in the bustling area, and the new office design has also grasped the fashion sense. The style of the previous campus has been used in the style, but the visual sense is new and has been greatly improved. The woody warmth is surrounded by offices and classrooms, hoping to bring warmth and tranquility. Project information Customer Name: New Channel International Education Group Project area: 980 flat Project duration: 40 days Project address: Zhongyin Daxia, 5017 Caitian Road, Futian District, Shenzhen Customer introduction The new channel training school has more than 300 learning centers in more than 40 cities across the country. With the spirit of "I insist, I am successful", we adhere to the teaching style of "academic, inspirational and passionate" and practice "fine small class + The three major standards of full-time teaching assistant + personalized service have become the leading brand in the industry with profound academic foundation, pragmatic teaching style, strong research and development ability and strong enterprising spirit.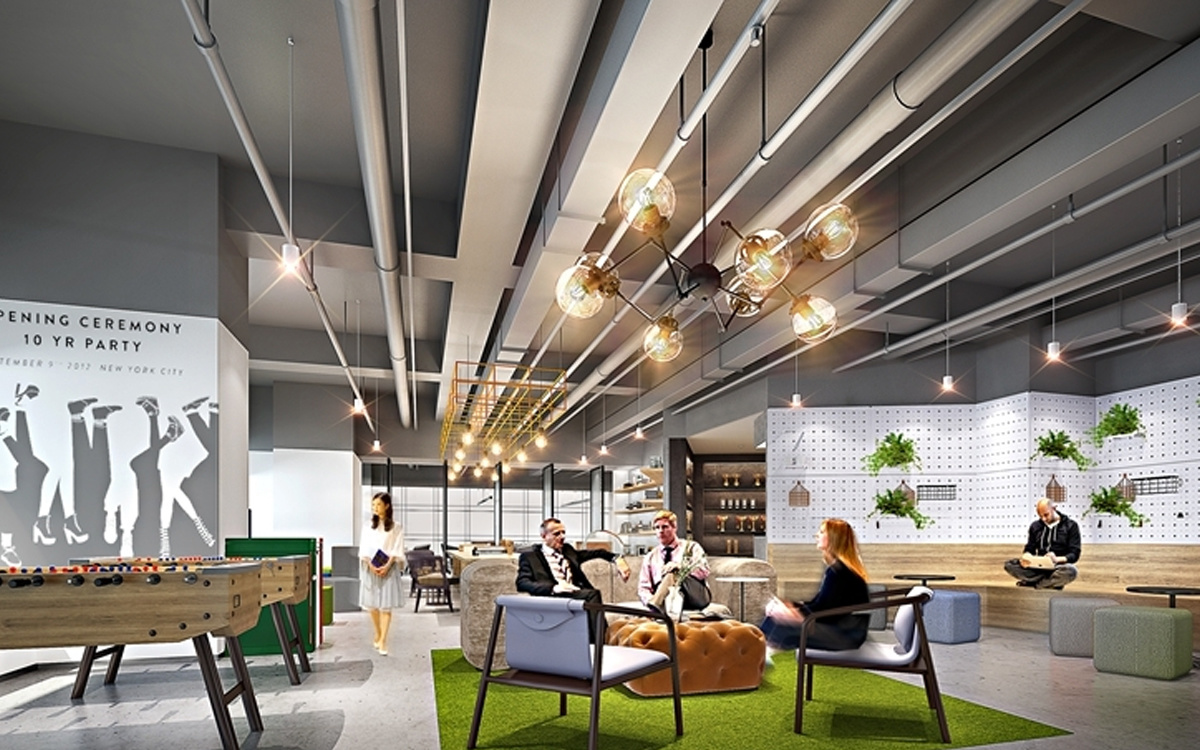 LOFT-Fengxiang legend office decoration renderings
Design concept With a young and active design theme, you can read a relaxed atmosphere from the office decoration renderings. Fengxiang legend itself is a very dynamic company, so the expression of space has reached a consensus. Project information Customer Name: Fengxiang Legend Integrated Marketing Service Agency Project area: 930 flat Project duration: 45 days Project address: Sanyin Building, No. 12 Huayu Road, Zhujiang New Town, Tianhe District, Guangzhou Customer introduction Fengxiang Legend Integrated Marketing Service Organization, established in 1997, is an integrated marketing communication service organization focusing on the big health and fast-moving industries. It is headquartered in Jinggangshan, a "revolutionary holy place". The company adheres to marketing and is committed to providing customers with one-stop effective communication solutions, and is known for its efficient execution.